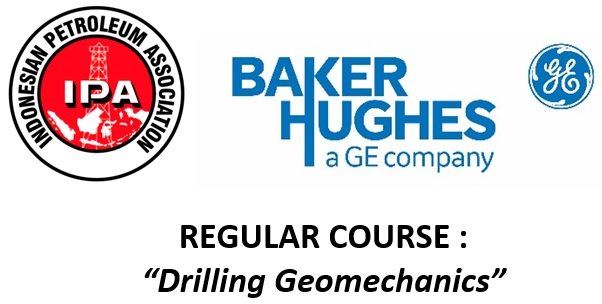 DESCRIPTION AND OBJECTIVES
Geomechanics, the science of evaluating the interplay between stress, pressure and mechanical properties in rocks, plays a critical role in the optimization and efficient delivery of complex wells. It is becoming a regular engineering design tool for many operators when planning extended-reach and horizontal wells.  These wells present nontrivial drilling challenges, which if inadequately understood and addressed, can yield significant downside risks and extensive non-productive times. Additionally, the need to deliver the well to casing specifications for production and injection purposes further imposes technical and operational constraints on drilling, particularly in hostile environments.
A unique feature of this 2-day course is its systematic and fit-for-purpose approach that integrates rock mechanics principles and data measurements with drilling practices, particularly the intricate relationship between borehole stability, lost circulation, hole cleaning and equivalent circulating density, in addressing and mitigating wellbore integrity problems. The course extends beyond the traditional mechanical approach to include improved geomechanically understandings on the influences of other critical elements such as chemical, thermal and fluid penetration on wellbore stability. Such understandings are critical and necessary for the optimal formulations of drilling fluids. Throughout the course, case studies from different parts of the world ranging from offshore drilling in Brazil to underbalanced drilling in Oman will be presented to reinforce concepts and applications.
LEARNING OUTCOMES
The aim of this training is to provide the course participants with a good understanding of wellbore integrity managements while drilling. Principally, they will learn about how a systematic and judicious application of geomechanics can reduce drilling costs, mitigate operational risks and improve cycle times, all of which contribute to maximizing the assets' net present value (NPV).
WHO SHOULD ATTEND
Drilling and Completion
Operation Geology
This is an intermediate level course mainly for drilling engineers who want to know more about borehole instability and lost circulations, and the use of geomechanics in optimizing drilling and efficient delivery of wells. Operational geologists dealing with data acquisition and geomechanically issues during exploration and development drilling will also benefit from attending this course. 
Events Timeline
Day 1:

·       Basic principles of borehole (geo)mechanics

·       Introduction to wellbore stability analysis

·       Drilling through shales - chemical instability and weak-plane failures

·       Drilling through faults

·       Drilling in or near salt bodies

·       Mud temperature and time dependency effects

·       Cavings analysis

Day 2  :

 

·       Lost circulations and wellbore strengthening

·       Underbalanced drilling

·       Drilling through coal seams

·       Leak-off-Test (LOT) - re-examined

·       Integrating geomechanics with drilling practices